In life Every day we have to make decisions. We have to make decisions regarding little things such as what clothes to wear, what to eat, what to do after work, what will be your plans on weekend and so on. Making good choices lead to a satisfying lifestyle.
Good choices are those which take you in the right direction and bad choices bring despair and stress in life. There are times where you make a decision that is beneficial for you in the short term but steers you off in the longer run.  Some choices are really difficult to make but once made, they are meant to be fruitful in the future.
READ MORE: The Formula of Forgive & Forget
The perfect way to consider a good choice is to see how it will affect your life goals. If you want to be successful and have an independent career then your choices will involve hard work and a lot of focus on your top priorities such as your education and professional life. You would have to cut off on your social life in order to achieve your financial goals. This might seem to be a difficult choice to give up social life and stop partying but if you really want to become who you want to be then difficult choices are meant to be taken.
READ MORE: Dealing With Negative People
Once you know how to make the choices it will improve your decision making. Every choice or decision has its own pros and cons. Take a moment to understand before making any choice about what good and bad it will do to you and your goals. Once you understand that, it will be easy for you to make better decisions in life.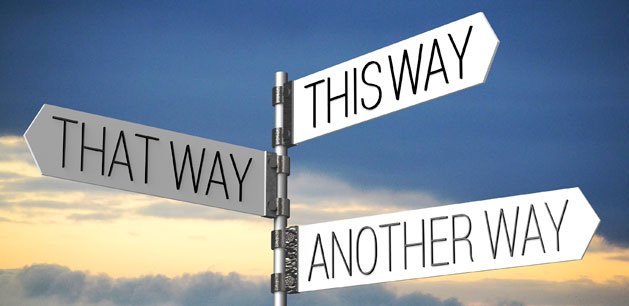 When you feel that you are stuck at any point consider alternate options in detail and see what important aspects you can find in them. Pay good attention to high valued goals and the better choices that you can make to achieve those goals.
Making choices is important in our daily lives. When we are good at making decisions we tend to lead a seamless and efficient life. But there are chances when life gives us a pause and we have to consider the goods and bads of the decision that we are looking at. Once you are clear and wise enough to make a decision you will ultimately cross the moments of pauses in life which making decisions.