In the movie industry where we are getting many amazing movies with different genres such as comedy, action, thriller, drama, crime and romance- there is a different fan base of those who are into full action movies and enjoy watching the thrill and violence in the movies. For our action movie lovers, here is a list of top action movies of 2019 which you mustn't miss!
John Wick: Chapter 3 – Parabellum
Mr. Wick is back again with the Wick Tick. The movie is amazing and Keanu Reeves never ceases to kill people either in a library or in the streets of Manhattan. He is always on the loose and is known as excommunicado by other assassins for whom he kills. He made his impression as the best assassin and is used as an example by other assassins that he can kill with just a pencil.
READ MORE: VIN DIESEL: Thor Love And Thunder Will Include The Guardians Of The Galaxy
Terminator: Dark Fate
T2 Terminator movies came back with the latest part Terminator: Dark Fate and brought back Cameron as the producer and Linda Hamilton played the role as Sara Conor while Arnold Schwarzenegger remains the Terminator himself.
READ MORE: The Walking Dead Season 10 Episode 11 shows Calm before Storm
Cold Pursuit
It is a crime-comedy saga about the tale that revolves around a snowplow driver played by Liam Neeson. He goes on a chilly path who seeks vengeance for the blood of his son Kyle, who got killed due to heroin overdose and according to the dad, his son was never into drugs.
READ MORE: Ben Affleck- A Sorrowful & Alcoholic Basketball Coach In The Way Back
Triple Frontier
A full-on action pack movie with the top cast including Ben Affleck and Charlie Hunnam. In the movie, Affleck is leading a team of Special Forces where they have a mission to rob drug dealers in a jungle. The movie is full of action and the Metallic songs in the movie make it worth watching!
Angel Has Fallen
Contrary to the older parts Olympus Has Fallen and London Has Fallen, Angel Has Fallen is much more harsh approach. In the movie, Gerard Butler plays the role of a secret service agent Mike Banning and goes after the assassination attempt on the USA President Morgan Freeman. The fans must not miss this movie as Butler slays his services in fugitive style!
6 Undreground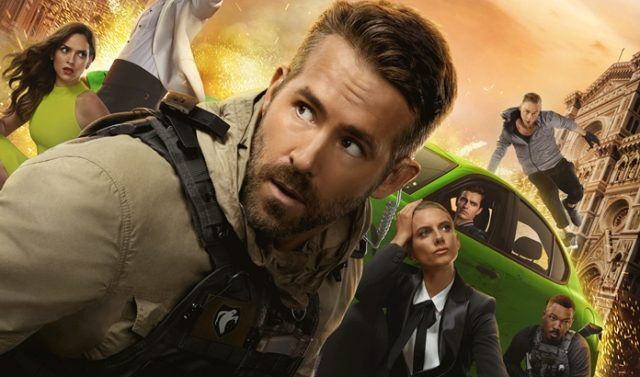 Netflix action packed movie is opened with a 20 minute car chase on the streets of Florence. Ryan Reynolds plays the role of a tech billionaire and made a lot of money with magnets and then faked his own death.
Gemini Man
Usually, people overlook movies that are sci-fi thrillers and also fail to hit the box office. But Gemini Man is a movie that should be in your watch list as Will Smith plays the role of a retired assassin.
Master Z: The Ip Man Legacy
The sequence movie is the latest addition is the non-stop action series of martial arts films. If you have watched all the previous parts of IP Man, then you will definitely enjoy this one too in Top Action Movies 2019.